Thrive Parenting Week 3
At week three of the Thrive Parenting support group, Jennie and Lynn were joined by educators from around the country to help parents make sense of the chaos around doing school at home and to answer the question, "what is my child required to do during the school closure."
Q:What is my child required to do during school closure?
If you are asking yourself this question, you are not alone. 
As schools close due to COVID-19, many parents find themselves overwhelmed by all of the information they are receiving from the schools. Parents of children who need extra support can especially struggle when sometimes they are just trying to make it through each day. What's the best way to approach your child's education during this crisis?
We interviewed a panel of educators from across the country to help give guidance to parents, especially those who feel overwhelmed. Here's what they had to say.
Kris Hanson
Principal, KI-BE Elementary
Kris has been involved in education since 1987, teaching a variety of grade levels from 1st to 8th. She spent the majority of her years teaching 5th grade and then transitioned to Dean of Students. After earning her Masters in Educational Leadership, she became an Assistant Principal and is currently the principal of the Primary Elementary School for Kiona Benton School District in Washington state. She has worked closely with students impacted by childhood trauma and behavior issues, plus students impacted by Autism. In addition to her formal educational experience, she raised 4 children of her own.
Judy Victory
Principal, Edgewood Children's Ranch
Judy has a Masters in education and is currently the Director of Education for a residential program in Florida. Judy was a foster parent for many years and is still active in the foster care community in other ways. She has also been a cottage parent for several different residential programs and is an adoptive mom. She loves encourage and equip parents in that daily pursuit of loving their child well.
Leah Blose
High School Teacher
Leah has been teaching High school Family and Consumer Sciences for 12 years in Pennsylvania. She is also a foster parent who has been fostering for 5 years. She and her husband Chris are currently in the process of adopting their 2 foster children ages 8 and 11. During the almost 4 years of parenting their foster children, they have navigated many different school situations. Like many of you, they are first timers at educating virtually from home, but Leah is excited to share her thoughts based on prior experiences.
Q: We are confused. What exactly are parents and schools supposed to be doing right now?
Kris Hansen, a principal in Washington, talked about how the mandates coming in from the state are changing every day. "They're calling it continuous learning now where we are because we're not supposed to be doing new curriculum. We are teaching review," she said. She emphasized that the main goal is to make sure that the families are safe and have their needs met, while providing "interactive and fun learning activities" to motivate kids to keep learning.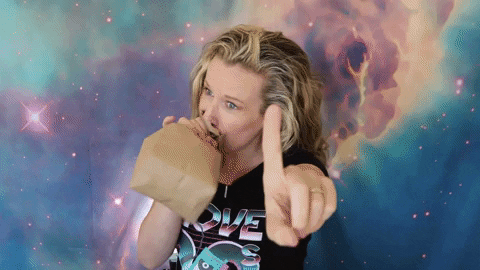 "It's really tricky to make sure we're providing enough so parents don't feel alone but then always trying to keep in mind that the anxiety levels on people are so high. My goal is not to contribute to that. It's like riding that fine balance," she said.
The panel discussed the fact that for any school, there is no way to truly provide an equal opportunity for each child. Some parents work. Families don't have the same access to electronics or other resources, including food. The needs of each child is also different, so they encouraged parents to give themselves grace if they aren't able to do everything that's being expected of them.
Leah Blose, a high school teacher from Pennsylvania, stated, "What I'm hearing from my principal and superintendent is as teachers go easy on yourself. And that's what I would say to parents. This is uncharted territory. I would give yourselves a lot of grace."
Q: Can I do something different than what the school is sending?
Judy answered, "I would say, no matter what, you're the parent. You know your kid better than anyone else in the whole world. And the number one job that you have as a parent is to make sure your child grows up into a well-balanced, emotionally healthy individual, so what do they need to make that happen?"
No matter what, you are the parent!
The panel agreed that communication is key. Let your child's teacher know if something isn't working. Kris said, "You have to advocate for your child. And I think most educators really want to help you and would listen to that."
According to Judy, this includes modes of communication. She encourages parents to let teachers know if you are being inundated with emails or overwhelmed by the way work is being communicated. With one of her families, they set up a weekly time to talk about school because that worked better for them than having so many emails sent out.
Feeling overwhelmed by all of the communication from your child's school? Perhaps you can ask them to highlight the most important assignments or send bullet points of the basics of what you need to know. This can especially be important if you have several children and receive multiple emails each week from each child's teacher.
Communication is Key: Whatever you need, let them know
Let your child's teacher know that you are intending to deviate from their standard plan
Ask for different resources
Ask for less communication if you are overwhelmed
Ask for a one-on-one meeting to figure out what to do for your child
Q: Will my child get behind?
Lynn Owens, a licensed mental health counselor, said, "Now I'm not an educator, but some studies that I've been looking into indicate that, especially for younger kids, it almost doesn't matter that much when they start school or how they start. By third or fourth grade they pretty much catch up anyway." He talked about how kids who have experienced a lot of trauma tend to have a developmental echo their entire life, where they tend to stay behind their entire life, so stressing over getting them caught up may be counterproductive.
Leah emphasized that with her own children she's using this time as an opportunity to "focus on areas where they have difficulty that they might not have the chance to [work on] at school." One of her sons struggles with math due to gaps in early math. Like many parent's, she isn't always able to help with higher math concepts, so she talked about how helping him work on the more basic concepts where there are gaps is "something that I, as a parent, can help him with."
It could be such a take-a-breath moment for these kids that are no longer trying to fit what we're telling them school looks like
Kris talked about how we tend to try to fit kids who've experienced trauma into a box at school. "It could be such a take-a-breath moment for these kids that are no longer trying to fit what we're telling them it looks like," she said, "The parents can take a moment to do nothing or do something totally different. Find virtual field trips and learn through different means. Find the thing they love and work through things that way. I think it gives so much more room if parents just know they have permission to do that. I can't give every parent permission, because I don't know what their state will say, but this could be a gift in having the pressure off a little bit."
Kris also mentioned an encouraging quote she'd read from a teacher who'd gone through Hurricane Katrina, (seen below).  She talked about how it can be a huge help to just do something to "keep kids' brains thinking, even if they just read every day." 
A year from now, five years from now, ten years from now, our kids aren't going to remember what they learned from this time, but they will remember how they felt during this time.
Judy agreed. "My favorite quote from this time came from Jennie [Owens] and I've heard it repeated over and over again –'A year from now, five years from now, ten years from now, our kids aren't going to remember what they learned from this time, but they will remember how they felt during this time.' And that needs to be a priority….How can we create an environment where I'm taking care of myself, which for some of our families is tricky. How can I get a support team so I can take care of myself and then create emotional safety for my kid?" she said.
The Bottom Line
While we as parents might be stressing about how to help our children learn, these educators would encourage you to take a deep breath and consider what's best for your child. Communicate your needs with your child's school and advocate for what is best for your family. Use this time to work on areas that you feel are important. And, most importantly, offer yourself and your child grace. These are challenging times, but together we will get through them.
Jennie & Lynn Owens
Jennie is a foster parent trainer and Author of the book Dancing with a Porcupine. Lynn is counselor, founder and co-owner of Canyon Lakes Family Counseling. Together they have parented over 100 kids including the 4 they adopted.
Register for Future groups
Want to attend a future group live? Just Register Here. Space is limited so registration is required
What else have you missed?
We record a portion of the large group time so that ideas shared there can be available to everyone even if they couldn't make it to the meeting.
Jennie & Lynn Owens interview parents from around the world who share their top tips for making the most of staying at home with their kids during the COVID-19 pandemic
You don't have to wait for wednesday night!
The conversation happens all week long in our private facebook group. Here you can ask questions, get ideas, vent, or just share your favorite new meme. We also post a video of the large group times on our new Youtube channel. Connect with us anytime online.